What we do?
We recognize and
award teenagers who
have brought Impact
in their Society.
Winner Testimonial
``Glocal Teen Hero is mirror which made me more confident about my work and vision. I got to meet such passionate change-makers who as mentors supported me during the event. Interaction with the best brains as jury members helped me form a strong and clear vision of the works I do.
Being the ``Glocal Teen Hero 2021`` has given me a platform for my work to be recognized globally. It has given my work and vision a backbone. More than the award, I take this as a responsibility which I will take ahead. The recognition will help me broaden my cause to the maximum people throughout my career. Through the Glocal Teen Hero platform, my cause for experiential education has got a louder voice now.
I want to thank Glocal Teen Hero team for starting this wonderful initiative to recognize teenagers and their work. I wish this initiative spreads throughout the world where more inspiring and amazing teenagers join the movement. I assure my full effort and support for this moment.``
Winner Testimonial
``It is an honor to be recognized as Glocal Teen Hero Sri Lanka 2021. This recognition has given a great sense of responsibility to me as a student and a social entrepreneur.
Glocal Teen Hero is an inspiring platform for teenagers to showcase their social effort. For me, it has brought many opportunities to interact with many youngsters who have different capabilities around the globe.
Also, this recognition enthused my inner desire to create and offer more quality and free education to the needy children around the world.``
Winner Testimonial
``For me, the 'G' in Glocal embodies 'Growth'. The exceptional networking opportunities, insightful mentorship from mentors best in their business, and warm smiles of the closely-knitted Glocal family have undoubtedly added a lot to my professional, personal as well as moral growth. "Wai Wai Glocal Teen Hero Nepal 2021" is more than just an award for my endeavors; it indeed is a reminder that constantly challenges me to stretch my horizons and take-on greater reformational feats for my community.``
We have awarded
Teenagers
Teen Conference
What is GITC
all about?
GITC is a platform for teenagers to address the issues and overcome the challenges that they have faced in their daily lives. This teen conference is organized every year in Nepal by Glocal Pvt. Ltd. where the teenagers worldwide virtually participate in learning and sharing their beautiful insights in order to bring social impact through their work.


Perks of
Glocal Teen Hero
Recognition
The Glocal Teen Hero platform gives recognition nationwide and the connection to increase productivity and engagement.
Network
Networking includes the exchange of ideas and the space for opportunities. The Glocal Teen Hero platform builds the relationship, the virtuous circle that benefits career development.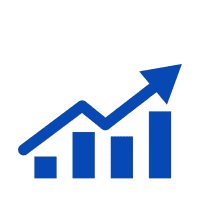 Growth
Growth is all about self-improvement and the enhancement of life skills. The Glocal Teen Hero Platform focuses on the Growth of Teenagers promoting the Growth Mindset.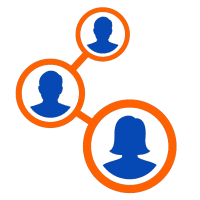 Alumni Network
This platform provides the space and connection between like-minded and also around alumni to have higher retention.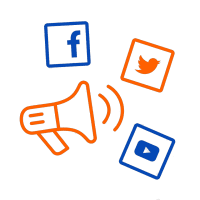 Media Exposure
The Glocal Teen Hero platform gives huge exposure and recognition from newspapers to websites. The visibility of teens and their work is our main goal.
From the blog
Stories of Teen Heroes