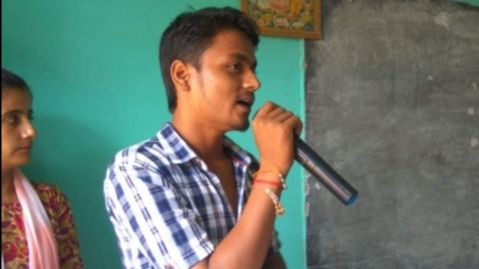 Aanand Kumar Sahani (Glocal's 20under20 of 2019 Batch) has initiated an "Awareness Program for 100 days on Child Marriage and Dowry system" incollaboration with Owrec Nepal, District youth Network Dhanusha, Mithila Child Club Network, Janakpur Sub-Metropolitan office and many more. The event started from Bhadra 24, 2076 and still going on to complete the 100 days with different activities like street drama, school program, rally and many more. The main motive of the program was to reduce child marriage and dowry system in order to implement Child Rights.
Next, Aanand also initiated "Speech Competition" on the occasion of Children's day. This program was conducted in collaboration with Janakpur Sub-Metropolitan office where all the students from Secondary levels (Government Schools) actively took participate in the event in order to provide awareness.
Plus, he also participated in the "Sanitation Program" on the occasion of world tourism day, Organized by Nepal youth council (NYC). The main vision of the program was to attract International Tourists to the culture and heritage Site of Dhanusa District.
Arjun Acharya (Glocal's 2ounder20 of 2019 Batch) has established a "Hungry Youths" organization to transform the society through organizing different campaigns and events in Karnali Region. It mainly focuses on youths to engage them in the circle who accurately has the hunger of achieving something and transform the society. Arjun will be coordinating the "Hungry Youths" to act for a positive change.
Additionally, he has also conducted "One Day Workshop on Traffic Rules and Road Safety by Hungry Youths" in collaboration with Yuwa organization. The main mission of the workshop was to aware the children about road safety and traffic rules in Karnali region.  In the event, there was the participation of 75+ teenagers.
Next, Arjun secured the second position in "National Level Public Speaking Competition" conducted by U.S. Embassy Youth Council Nepal members through AmpliFire project and has attended the "Youth Leadership and Data Summit, 2019".
On the occasion of "National Children's Day," Babita Pariyar (Glocal's 2ounder20 of 2019 Batch) participated in the event "Child with People's Representative" organized by Tokha Municipality. She was a chief guest of the event and shared her contribution towards society to make a Tokha Municipality as a Child-Friendly City.
As a Glocal's 20under20 of she was also interviewed on the show "Sakchhin Chori" to discuss about the Child issues and the way to address the problems through the National Human Rights Commission.
Ms. Bidhi Mnadal (Finalist of Wai Wai Glocal Teen Hero, 2019) has won the "Infrastructure Idea Hunt, 2019" in Nepal Infrastructure Summit, 2019 for the project "Aawas".  Aawas aims to build construction materials such as bricks, roof, and floor tiles out of plastics and help families with substandard housing conditions to have better homes, whereas the huge amount of plastic waste will also be recycled.
Additionally, Her idea has also secured the second position on 4th Yunus National Social Business Challenge and UNDP Youth Co: Lab 3.0.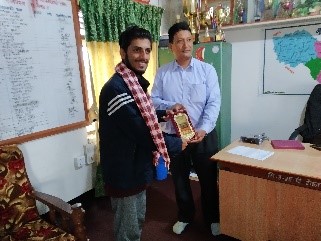 Bikram Parajuli (Finalist of Wai Wai Glocal Teen Hero, 2019) has trained the students and teachers about scrabble and its role to enhance activity-based learning for English vocabulary at Siddhababa Secondary School, Gulmi as a representer of Scrabble Club of Pokhara. The vision of the program was to introduce students and teachers of Gulmi to Scrabble so that it can be used on classrooms to help students discover and learn new words in a fun way. It also demonstrated how activities help students participate in active learning.
Next, He was also a Lead-trainer and facilitator of the event "Intro to Robotics and Computational Thinking" where participants learn about computational thinking and basics of robotics by building a functional robot using an Arduino. The vision of the program was to introduce participants to basics of building a robot, how to think like a programmer, how computers execute code, how to program a computer and problem-solving techniques.