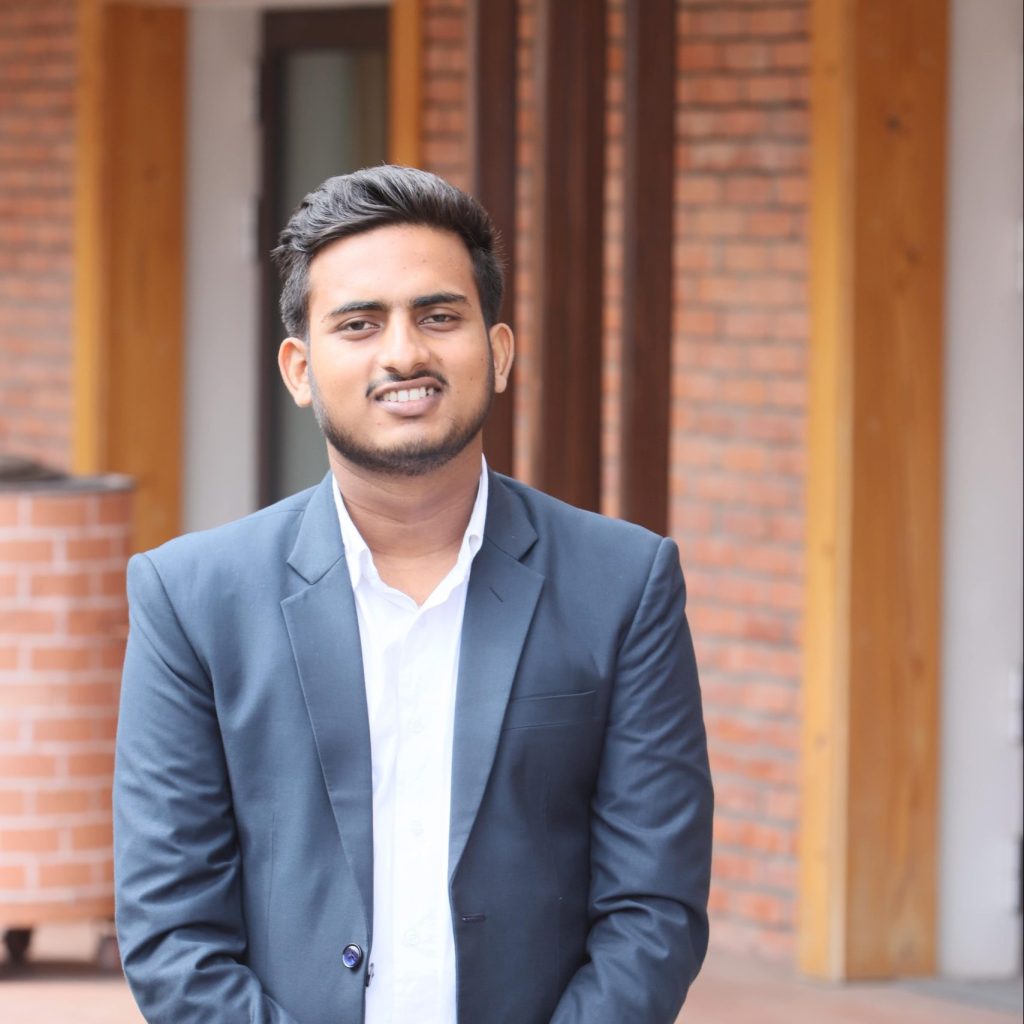 18, Dhanusha, Edu-Technologist
He is a high school graduate driven toward goals. He introduces himself as an "Edu-technologist" because he works in the field of education and uses technology to bring change. He is a member of the "Robotech Nepal" group that works to bring about change by using technology to make education more accessible.
He is one of the co-founders of RoboTeach Nepal, a non-profit group that teaches the fundamentals of robotics and creates a community of robotics lovers to represent the nation internationally. Conducted Workshops in 25 educational institutions, and provided the basic knowledge of robotics to 2100+ students. He taught basic computer skills to students in remote areas of Nepal and promoted Digital literacy. He also partnered with ManavSewa Ashram and conducted sessions for orphanage children. Organized fifteen-day free coding camps for high school students; over 1000+ students participated. Created ELI5 videos to better understand mathematical concepts for secondary and high school students. He also works as a District representative for "Aura Ed" a nonprofit organization that strives to provide digital literacy to all kids in Nepal.
RoboTeach Nepal aims to make students into inventors and producers. His goal is to prepare pupils to thrive in this technologically advanced society. He works as a content creator at Mathematics Initiatives in Nepal, where he helped motivate people scared of math to do wonders in it. Recruited 30+ volunteers, reached 20+ villages, and impacted 500+ lives within my district.