Wai Wai Glocal Teen Hero Nepal
In Search of Fantastic Teens
Glocal Teen Hero
Glocal Teen Hero is a platform that is exclusively for the teenagers that recognize their initiation, creativity and enthusiasm so as to empower them.  It is a fully funded program exclusively for Nepali Teenagers. It is an initiation of Glocal Pvt. Ltd. a business enterprise working in the areas of education, entrepreneurship and skilling. It is an award night dedicated to the passionate and innovative teenagers who are also working to create a ripple effect in the society besides academics.
The overall purpose of this program is to motivate and encourage teenagers to step out of their comfort zone, be creative and nurture entrepreneurial thinking. It also acts out as a great platform for them to network with delegates from various industries in Nepal.
It is an opportunity of life time, not only to the winner, but all the applicants, finalists and other teenagers to develop themselves through networking, collaboration and pooling of opportunities.
Our Jury
Mr. Adarsh Avasthi
Country Director of The Coca-Cola Company for Nepal
H.E. Ms. Nona Deprez
Ambassador of Delegation of the European Union to Nepal
Mr. Saurabh Jyoti
Director of Jyoti Group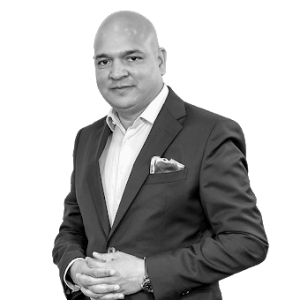 Mr. Shekhar Golcha
Chairman, Golcha Group
Ms. Vidushi Rana
Director of Marketing and Branding at Goldstar Shoes
Fantastic Teen 2022
CONGRATULATIONS.
The wait for Suspense is Over. We have our Winner for the year 2022. And, we would like to congratulate him for proving "Age Is Just A Number."
The Wai Wai Glocal Teen Hero Nepal for the Year 2022 is
Mr. Rahul Ranjan Sah.
He is an Astropreneur, Astronomer, and Researcher. He is devoted to astronomical research. He is associated with the Nepal Astronomical Society, Student Exploration and Development of Space-Nepal. He is also a founder member of Student Development and Exploration in Space – SXC.
Currently, he is working as an Astropreneur in the project venture "Arohan " initiating to commercialize and develop Nepal's 1st private space mission. He has also dedicated himself completely developing resources for students all over Nepal. He is working lately to change the perception involving, initiating, and sustaining multiple fronts of Astronomy from Outreach to translations to research with NASA and representing Nepal.  He founded 1st internationally affiliated high school club of Nepal, and 1st Aviation & Aerospace based organization venture within SEDS-Nepal and SEDS-US.
In addition, Mr. Sah represented Nepal among 20+ countries and showcased Nepali governmental institution, and excelling on the venture of Space travel where the team worked out the best and cheapest costing around NRS 30000 compared to NRS 100000 to launch Sano Satellites. He has devoted his soul to diversifying Astronomy for all.  In order to access the availability for all, he carried such fragile instruments to the nook and corner of Nepal making the space dream a reality and reaching 7000+ students as of now.
Similarly, he worked to eradicate the issue of language hindering in Astronomy. His team has committed to translations working on "Handbook on Astronomical Instrument," a free-readiness.
His initiation exists in taking Nepalese Astronomy internationally, where he has been aiding and empowering to take Nepalese students to compete in International Astronomy. He has also contributed to unprivileged and poor government school students to dream big without any issues. The impact has been acting as a bridge for unprivileged students of rural Nepal, India, and the Bhutanese Diaspora prominently to pursue their dream in Heaven's pivoting change for 4000+ students promoting our culture and identity as well.
Partners