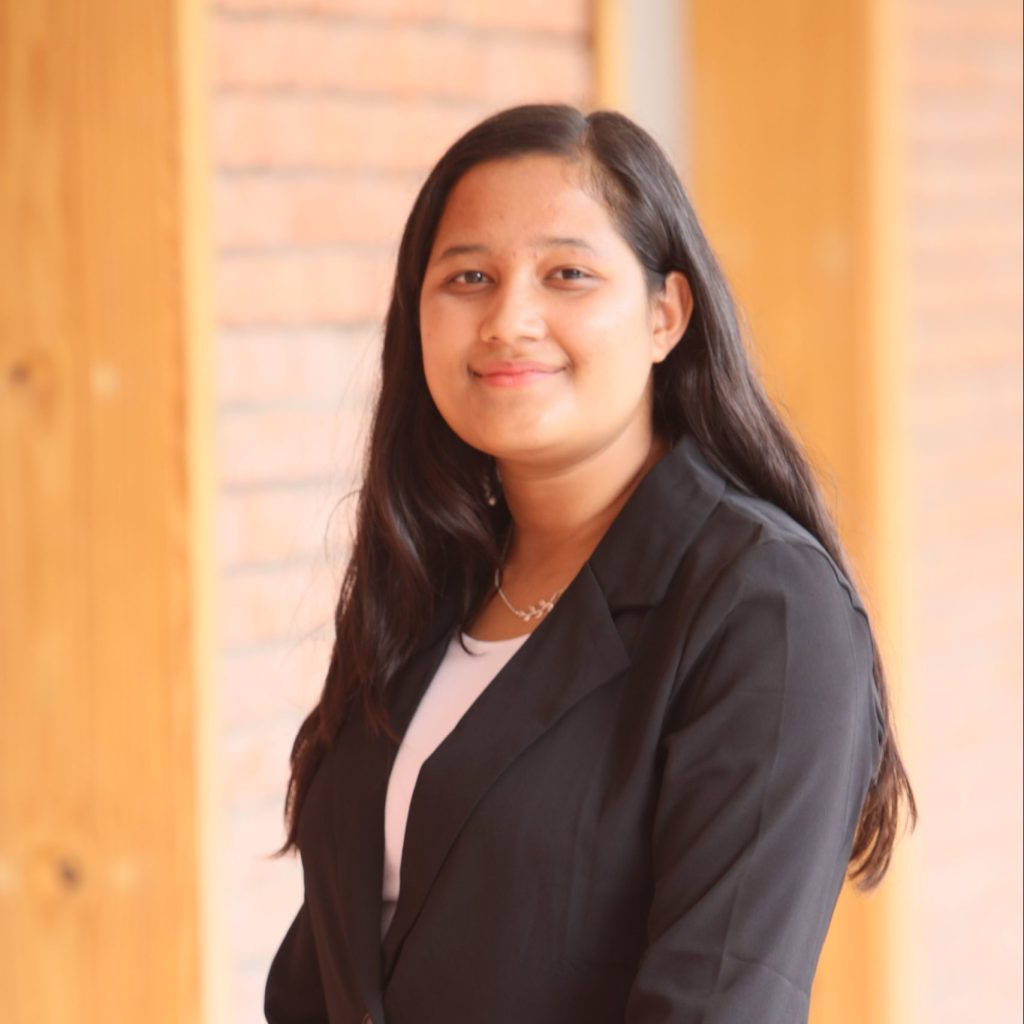 19, Morang, Social Activist
She is a friendly and organized person. she is compassionate, and a quick learner
She loves to bring positivity into people's lives. She is focused on climate finance and enjoys connecting with other people.
As a Vice-President of 'We' for Change, she is currently working to create and develop youth engagement programs and projects. She is devoted to the development and implementation of youth engagement and empowerment programs. She also facilitated residential business development workshops for generating ideas and building confidence.
She also facilitated 2 days of residential reusable pad-making workshops allowing them to make pads and be aware of hygiene. She also encourages them to use eco-friendly pads and was motivated for environmental protection. She also worked for the sexual and reproductive health and HIV-positive young girls.
Also working on the project 'Hariyo Pusta,' which is a youth initiative that will engage over 1500 youths from seven Nepalese cities in a campaign for green recovery and climate-responsive sustainable urban planning through a variety of activities.

Her work has empowered people to work for the environment and educated people to be independent towards pad making. She also had the opportunity to train 20 young girls of Sindhuli District in Project 'Udemy Girls' in reusable pad-making and business development. Her work has encouraged people to be confident and vocal, developing leadership, and many other aspects.