In Search of Fantastic Teens
Glocal Teen Hero India
Glocal Teen Hero is a platform that is exclusively for the teenagers that recognize their initiation, creativity and enthusiasm so as to empower them.  It is a fully funded program exclusively for Indian Teenagers. It is an initiation of Glocal Pvt. Ltd., Nepal. a business enterprise working in the areas of education, entrepreneurship and skilling. It is an award night dedicated to the passionate and innovative teenagers who are also working to create a ripple effect in the society besides academics.
The overall purpose of this program is to motivate and encourage teenagers to step out of their comfort zone, be creative and nurture entrepreneurial thinking. It also acts out as a great platform for them to network with delegates from various industries in India.
It is an opportunity of life time, not only to the winner, but all the applicants, finalists and other teenagers to develop themselves through networking, collaboration and pooling of opportunities.
The list of benefits, which extends far beyond Glocal Teen Hero, can be found in the section down below and includes things like recognition, networking, growth, alumni connections, and media exposure, each with their own specifics.
H.E. Shankar Sharma
Ambassador
Nepal-India
Mr. Indraneel Chitale
Partner
Chitale Group
Prof. Ujjwal K. Chowdhury
Secretary
Global Media Education Council
Glocal Teen Hero India 2022
Mr. Rudhvik Dharamkar is an 18 years old Social Entrepreneur from Telangana, India. He is a social student entrepreneur who is currently pursuing his graduation.
He is a Founder & CEO at Fleckor Media LLP. He worked as a tech content creator on Techy Rudvik Youtube page to educate people on tech products & mobile software applications. The content creation helped him to get his first internship at a news media organization Ground News which focused on developing his skill set. He also developed a campus studio facility for college-going students. 
He has developed strong skillsets such as marketing & branding which has led to starting of Fleckor Media LLP which they are impacting many businesses & startups by helping them build their brands, 35+ clients served so far. He and his team have helped 2 NGOs namely Mustafa Foundation & Aliya Humanitarian Foundation have been associated with Fleckor where he is helping them go digital.
PERKS OF
&nbspGlocal Teen Hero
Recognition
The Glocal Teen Hero platform gives recognition nationwide and the connection to increase productivity and engagement.
Network
Networking includes the exchange of ideas and the space for opportunities. The Glocal Teen Hero platform builds the relationship, the virtuous circle that benefits career development.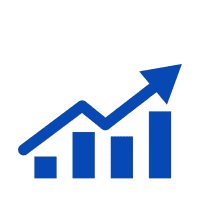 Growth
Growth is all about self-improvement and the enhancement of life skills. The Glocal Teen Hero Platform focuses on the Growth of Teenagers promoting the Growth Mindset.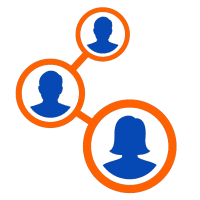 Alumni Network
This platform provides the space and connection between like-minded and also around alumni to have higher retention.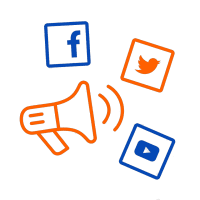 Media Exposure
The Glocal Teen Hero platform gives huge exposure and recognition from newspapers to websites. The visibility of teens and their work is our main goal.